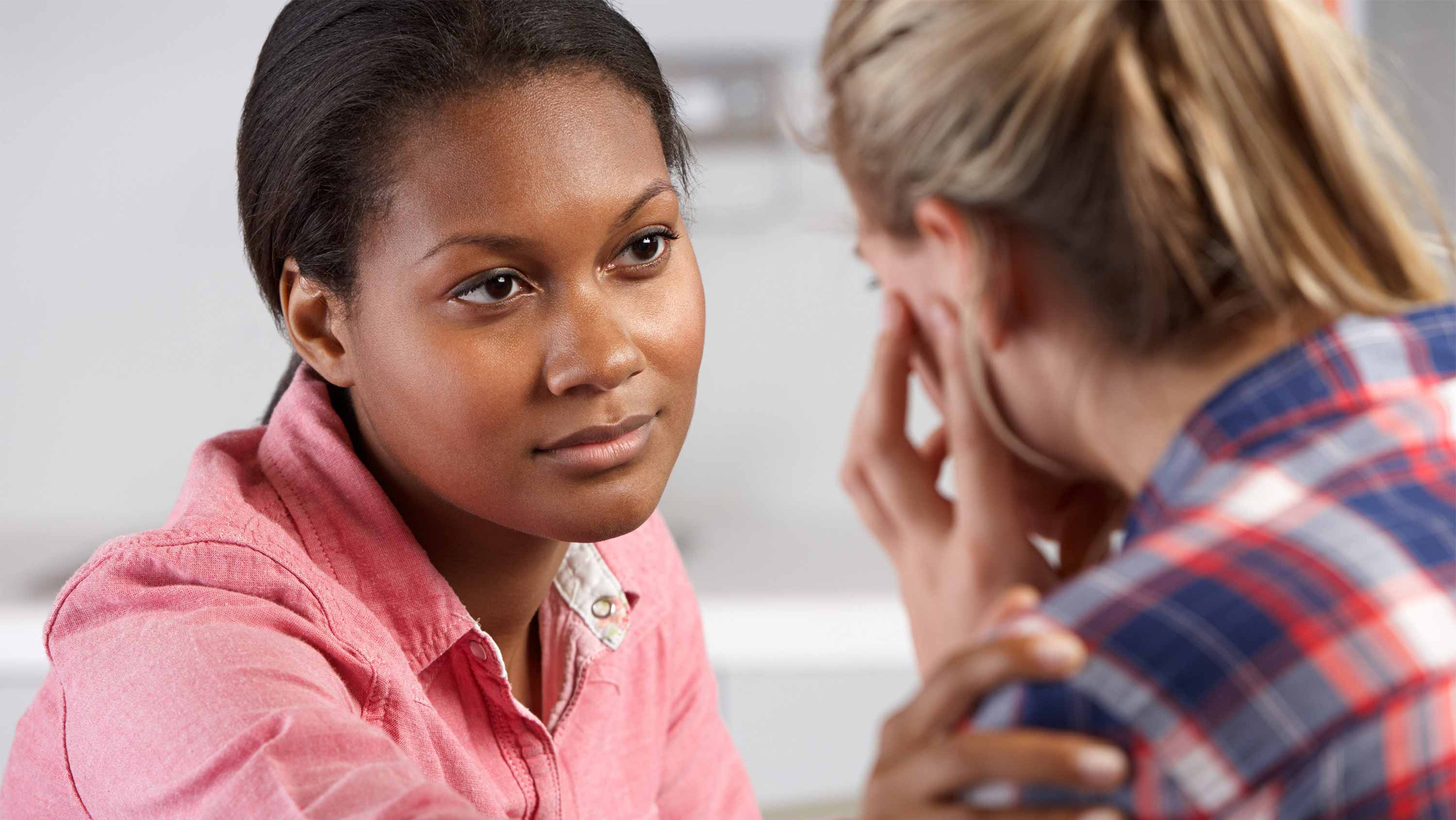 A.A.S. in Health and Human Services
Alcohol & Substance Abuse Counseling
60 Credits
Program Length: 60 Weeks
Total Clock Hours: 1125 hours
The Associate in Applied Science Degree program in Health and Human Services – with a special emphasis in Alcohol and Substance Abuse Counseling – is a comprehensive program of study designed for students interested in working with people in need in our contemporary multicultural society. The program builds on a strong foundation of the study human behavior and human development within the context of the psychological, social, and biophysical environments in which people live today. Students will develop skills needed to work with others on a one-on-one, as well as in group settings, from which they will practice and learn the ethical standards of the helping profession. Student will also learn to appreciate, and work in, a multicultural environment. As a major part of their study, they will also have the opportunity to work directly with people in need by being assigned externships in agencies and institutions in the community.
The curriculum is designed to help students interested in working in a wide variety of helping settings including alcohol and drug rehabilitation facilities, behavioral health agencies, geriatric centers and life care facilities, youth centers, criminal justice facilities, schools serving special needs children and youth, and community outreach programs.
Students will be prepared to work as entry level alcohol and substance abuse counselors, caseworkers, case managers, health educators, social and human service assistants, and community and social service specialists. The program offers a certification process to further develop appropriate and effective professional education and training for jobs as addiction counselors, rehabilitation specialists and case management specialists in the fields of chemical dependency.
Upon approval from the department chair and the externship office, students currently employed in behavioral health and human services facilities can use their place of employment for their field placement experience. Many externship sites require that students provide documentation of criminal background checks and child abuse clearances prior to practicum experience; thus, students must have up to date clearances before starting this portion of the program.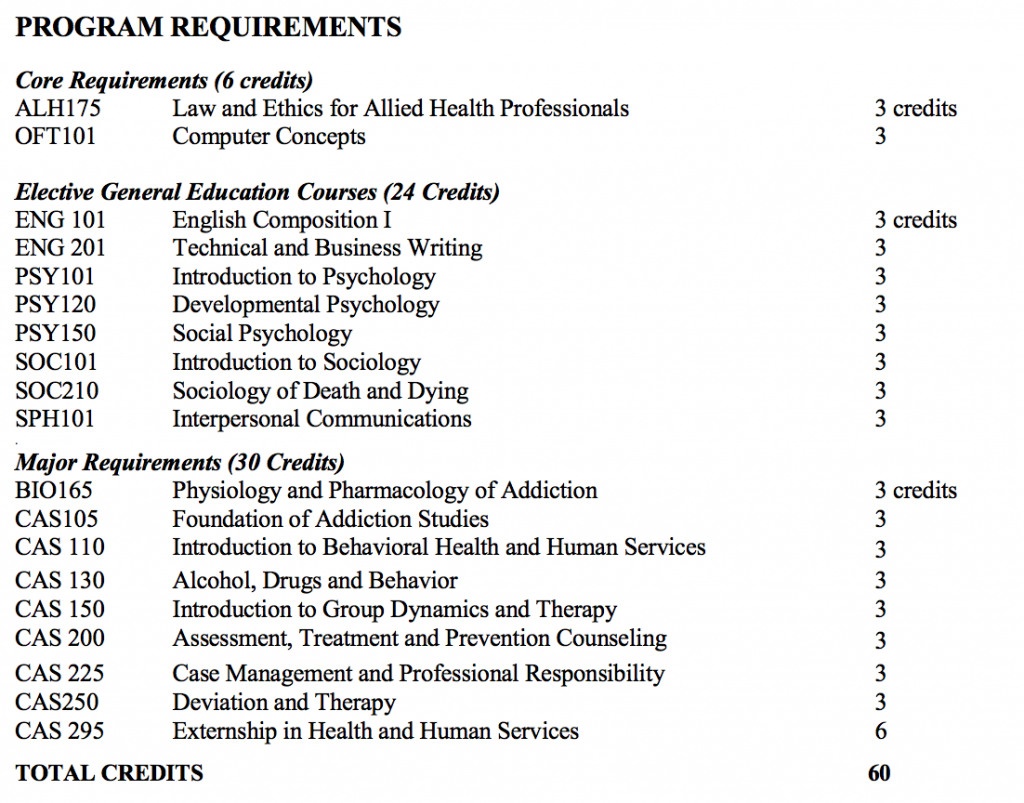 Student Learning Outcomes Opportunities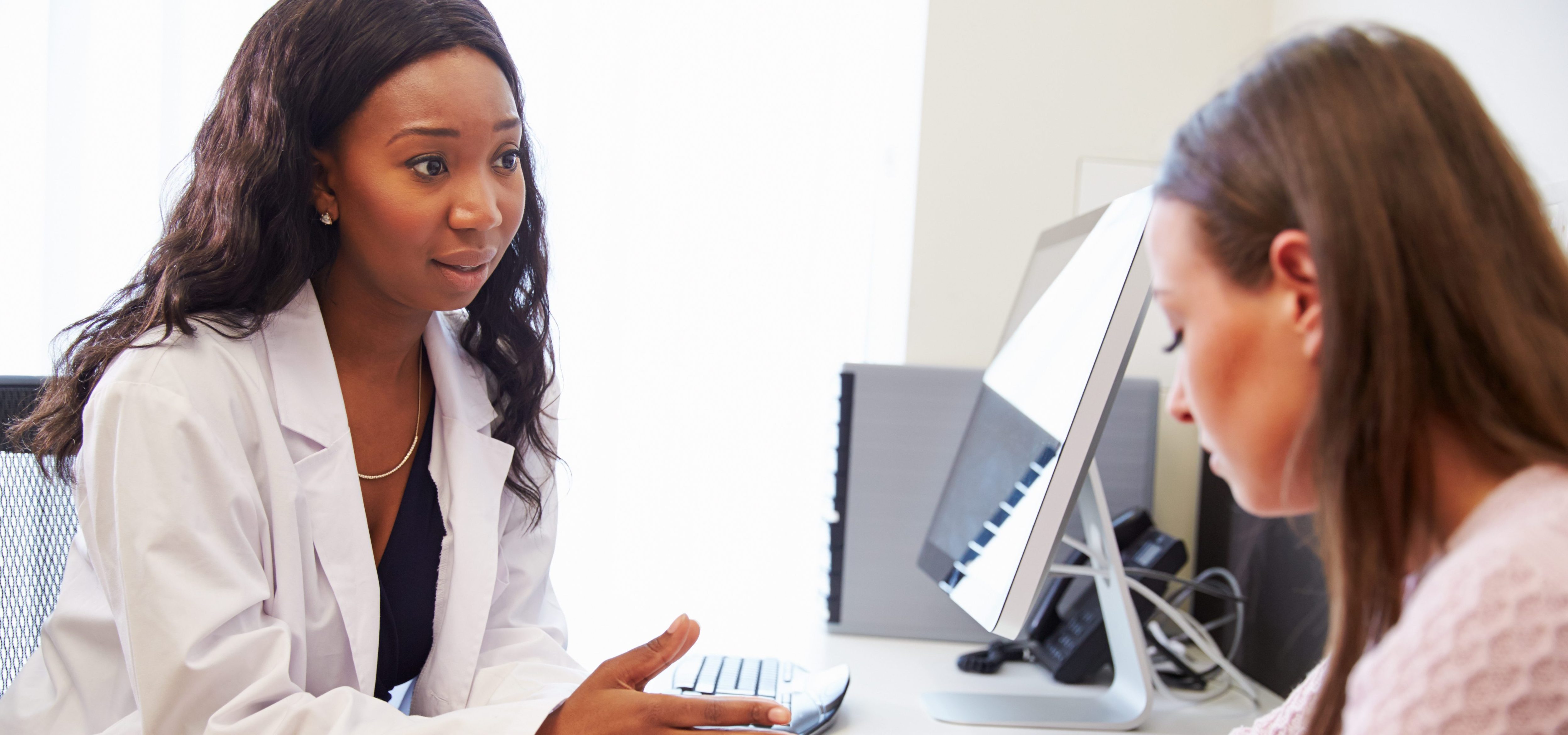 Credentialed Alcohol & Substance Abuse Counselor Status:
Upon completion of the program, student will be eligible for CASAC certification based upon fulfillment of additional New York State's Office of Alcoholism and Substance Abuse Services (OASAS) requirements listed below:
Proficiency in English (ability to speak, write, comprehend aurally and read)
Demonstrate competencies that assure a level of safe practice
Must demonstrate character and competence to function as a CASAC in accordance with accepted standards
5000 clock-hours of training of supervised, full-time equivalent experience in an approved work setting. It should be noted that successful completion of an associate degree substitutes for 1000 hours of the required 6000 hours of work experience.
Supervisor Evaluation
Credentialing applicants will be required to be fingerprinted by the OASAS Credentialing Unit when the applicant has been approved for a CASAC Trainee certificate, CASAC, Prevention, or Gambling credential, or a CASAC Trainee Extension, or those who need to renew their credential.
GAINFUL EMPLOYMENT FOR HEALTH AND HUMAN SERVICES