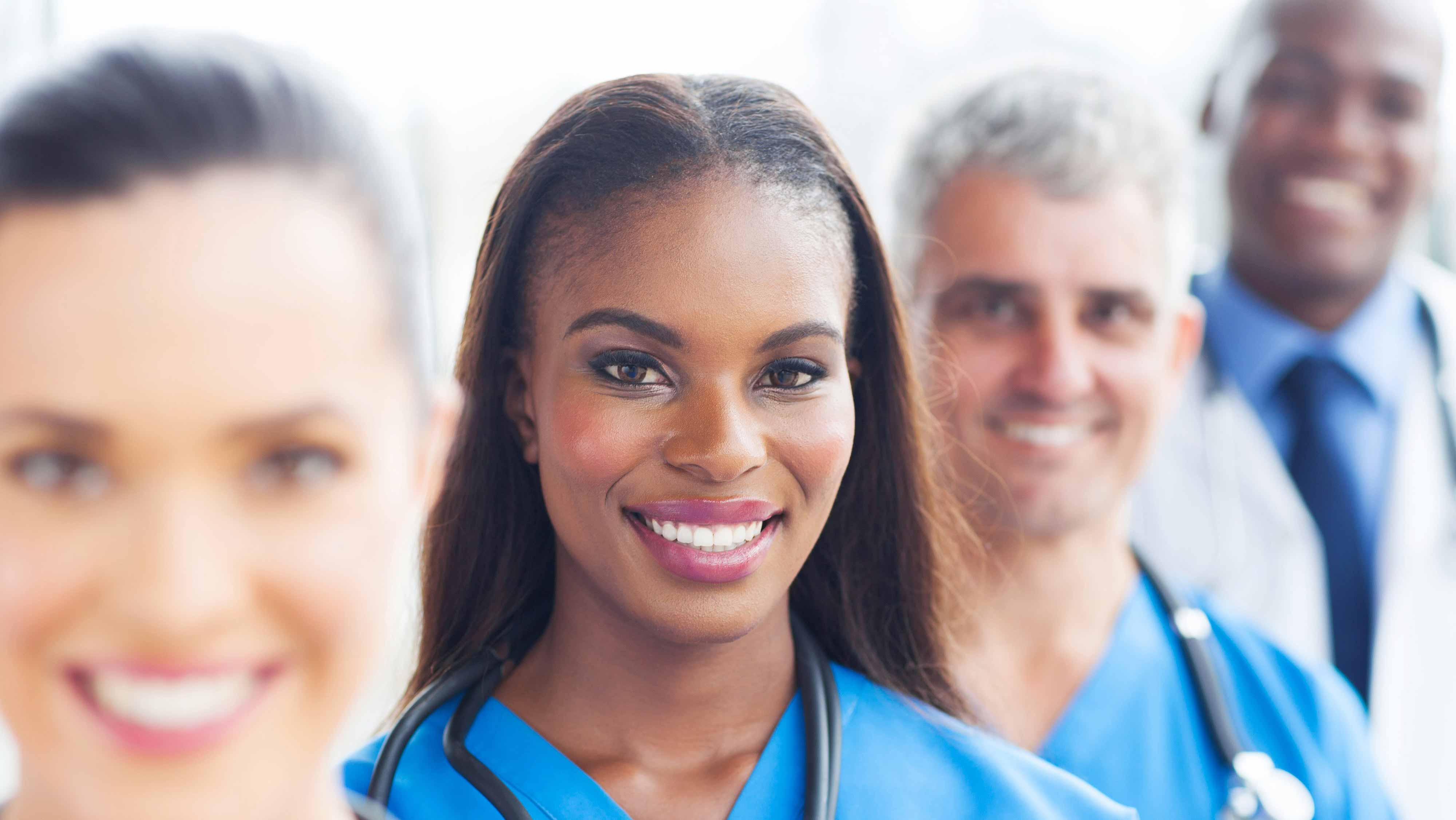 ONLINE APPLICATION
We offer a wide range of medical focused educational opportunities and can help direct you to a program that suits your needs and career desires. Contact us right away to get started.
Mandl School, The College of Allied Health offers the following residential programs, which are registered by the New York State Education Department:
Associate Degrees
Certificates
Medical Assisting
When you graduate with an Associate of Occupational Studies in Medical Assisting from Mandl, you join the ranks of some of the most highly- trained and educated Medical Assistants in the nation. An education from Mandl gives you the competitive edge you need in a career where medical assistants are in high demand, especially due to recent changes in United States healthcare policies. As a Medical Assistant, you will work in clinical areas, perform laboratory tests, and assume a variety of administrative responsibilities. Medical assistants work in medical clinics, hospitals, doctor's offices, health insurance organizations, and other types of healthcare facilities.
Surgical Technologist
A Surgical Technologist understands the practical aspects of operating room procedures, sterilization techniques, instrument set-ups, vital signs, patient-care techniques, assessment, and treatment of emergencies encountered during surgery. Our Surgical Technology Program makes use of a fully equipped clinical skills lab with standard operating room equipment to equip our graduates with the technical skills and solid education that will open the door to numerous career paths.
Health Care Administration
Healthcare is a business and, like all such enterprises, it needs good management to keep it running smoothly. Health care administrators plan, direct, coordinate, and supervise the delivery of healthcare. The field of healthcare is changing rapidly. Future health care administrators must be prepared to deal with the integration of healthcare delivery systems, technological innovations, an increasingly complex regulatory environment, restructuring of work, and an increased focus on preventive care. They will be called on to improve efficiency in healthcare facilities and the quality of the care provided by medical assistants and physicians.
Respiratory Therapy
When Respiratory Therapists graduate with an Associate's Degree from Mandl in Respiratory Therapy, they are among the best trained and educated in the nation. Respiratory care is an allied health specialty that provides a wide range of therapeutic and diagnostic services to patients with heart and lung disorders, ranging in age from infant to elderly. The Associate in Applied Science in Respiratory Therapy introduces students to the knowledge and skills necessary to obtain entry-level positions as respiratory therapists / respiratory therapy technicians, important members of the health care team.
Diagnostic Medical Sonography
The mission of Mandl School- The College of Allied Health's Associate of Applied Science Degree (A.A.S.) program in Diagnostic Medical Sonography (DMS) is to provide a quality and overall comprehensive education in sonography in a learner-centered environment. As a result, the graduates will obtain required knowledge and skills needed to perform quality sonograms; serve as integral members of the health care team by providing the physician accurate sonographic images that the physician utilizes to diagnose patients' illnesses; think critically and problem-solve to meet the required examination protocol and technical needs of patients; and embrace the concept that learning is a life-long experience in order to maintain currency in the dynamic field of sonography.
Dental Assistant Certificate
If you're looking for a Dental Assistant Program that combines the latest technologies with hands-on experience, consider Mandl. Our program is designed to equip you with the skill-sets necessary to land the job of your dreams in this exciting career field. Our trained Dental Assistants are highly valued by the dental profession and work in private offices, hospitals and clinics. As a dental assistant, you will take and process dental x-rays, perform basic laboratory procedures, and provider patient education.
Medical Assisting Certificate
The goal of the Mandl School Medical Assisting Certificate program is to produce graduates who possess the necessary knowledge of clinical skills and office procedures to be an efficient medical assistant. The coursework has been designed to build clinical laboratory procedures and administrative skills. Clinical duties taught include collecting and preparing laboratory specimens, performing basic laboratory tests, drawing blood (phlebotomy), preparing patients for x-rays, taking electrocardiograms (EKG's), and assisting in office emergencies. Medical assistants take medical histories, record vital signs, explain treatment procedures, prepare patients for examination, and assist during the exam.
LICENSURE AND CERTIFICATIONS – INFORMATION FOR OUT-OF-STATE STUDENTS
Surgical Technology Program:
New York State requires CST certification in order to be employed as a Surgical Technologist.
This requirement may not apply to the state where you reside. Please inquire about the requirements of Certification in your respective state of residence.
Respiratory Therapy Program:
To work as a Respiratory Therapist, you will need to apply for Licensure in your respective state.
CRT and RRT Certifications do not guarantee employment.