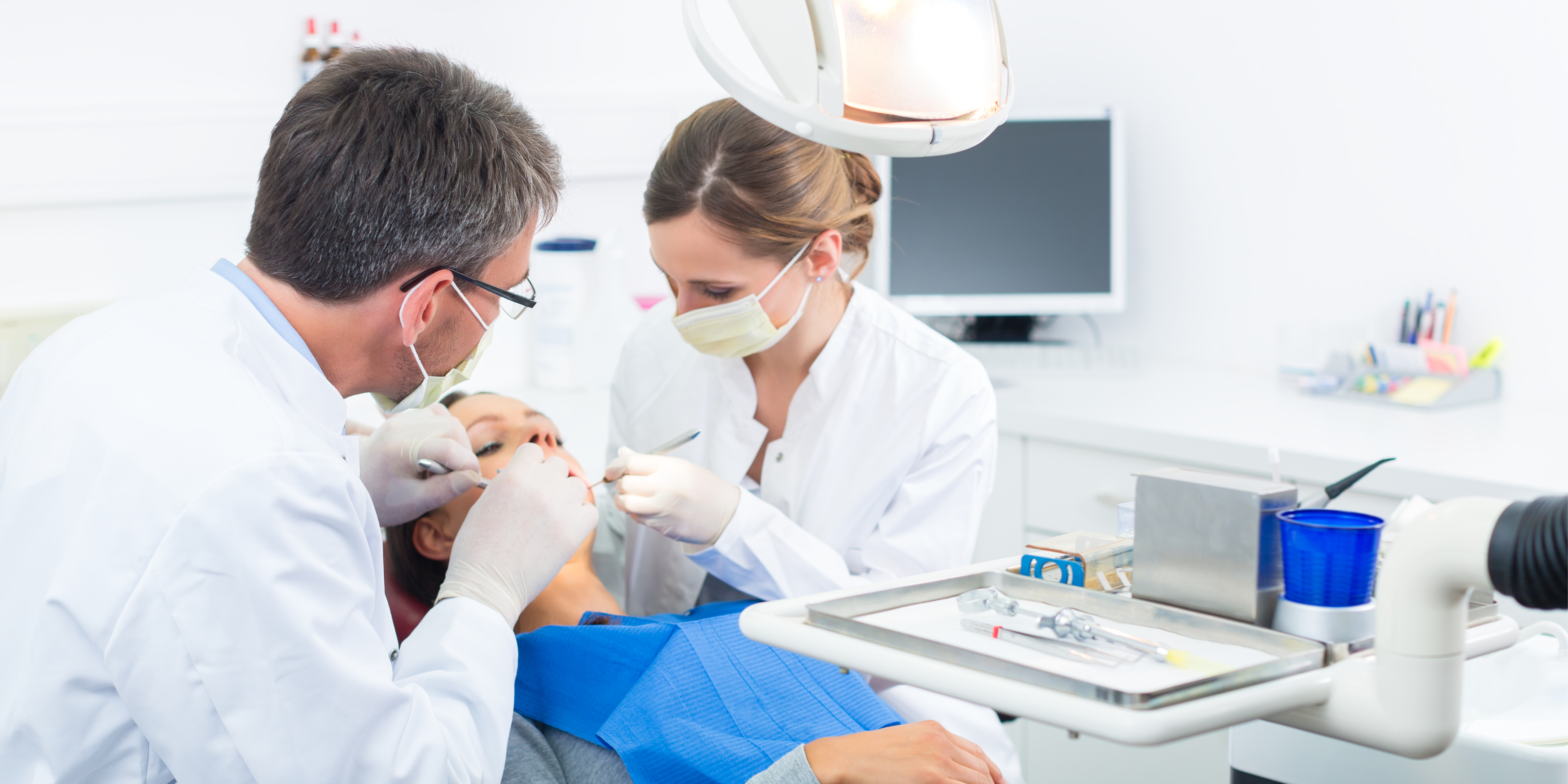 Why Being a Dental Assistant is a Rewarding Career Choice:
This is a promising career choice for a number of reasons:
Job Stability: New York City is one of the largest cities in the world with millions of residents proactive about attaining proper dental care
High Demand: Estimated 36% increase of dental assistant positions in the next 8 years making job prospecting excellent (United States Bureau of Labor Statistics)
Competitive Salary: The starting salary is attractive with great growth potential
Flexible Work Hours: You can choose between a number of work shifts and have the flexibility to work either full-time or part-time
Rewarding experience: Enjoy helping those in need and give them something to smile about
Prestige: Become a member of the distinguished healthcare industry
Dental office employers value dental assistants who have a solid grasp of the essentials of oral care, latest technological advances, and experience working with patients. Graduates of Mandl's Dental Assistant School in NY are equipped with the skills and real world experience that make them a top job candidate.
Where the Classroom Meets the Workplace:
The dental assistant certification course is based on three semesters that teach you the essentials of working in a dental office. It allows YOU to practice real "on the job" dental assistant training through a 300-hour professional internship and understand all aspects of oral care for patients.
1st Semester: Learn basic human head and neck anatomy, important computer skills, and become familiar with all the dental tools and materials
2nd Semester: Focuses on other essential aspects of a dental career including infection prevention, law and ethics, and tooth and gum disease prevention
3rd Semester: Apply the knowledge and skills that you have learned during a 300 hour professional internship
Learn the Fundamentals:
Setting up trays for dental procedures
Sterilizing tools to control infection spread through dental instruments
Preparing patients to see the dentist
Learning proper chair-side manner (making patients feel comfortable and at ease)
Taking and processing dental x-rays
Performing basic laboratory procedures
Prepare dental materials: cements, amalgam, composite, impression materials, etc.
Educating patients on oral hygiene treatment and proper plaque control
Assisting with keeping patient records and scheduling appointments
Fantastic Career Opportunities:
Receiving a Dental Assistant Certificate allows you to work in a number of settings:
Small Dental Clinics
Private Practice Dental Offices
Large Government Hospitals
County Hospitals
State Health Departments
Dental Labs