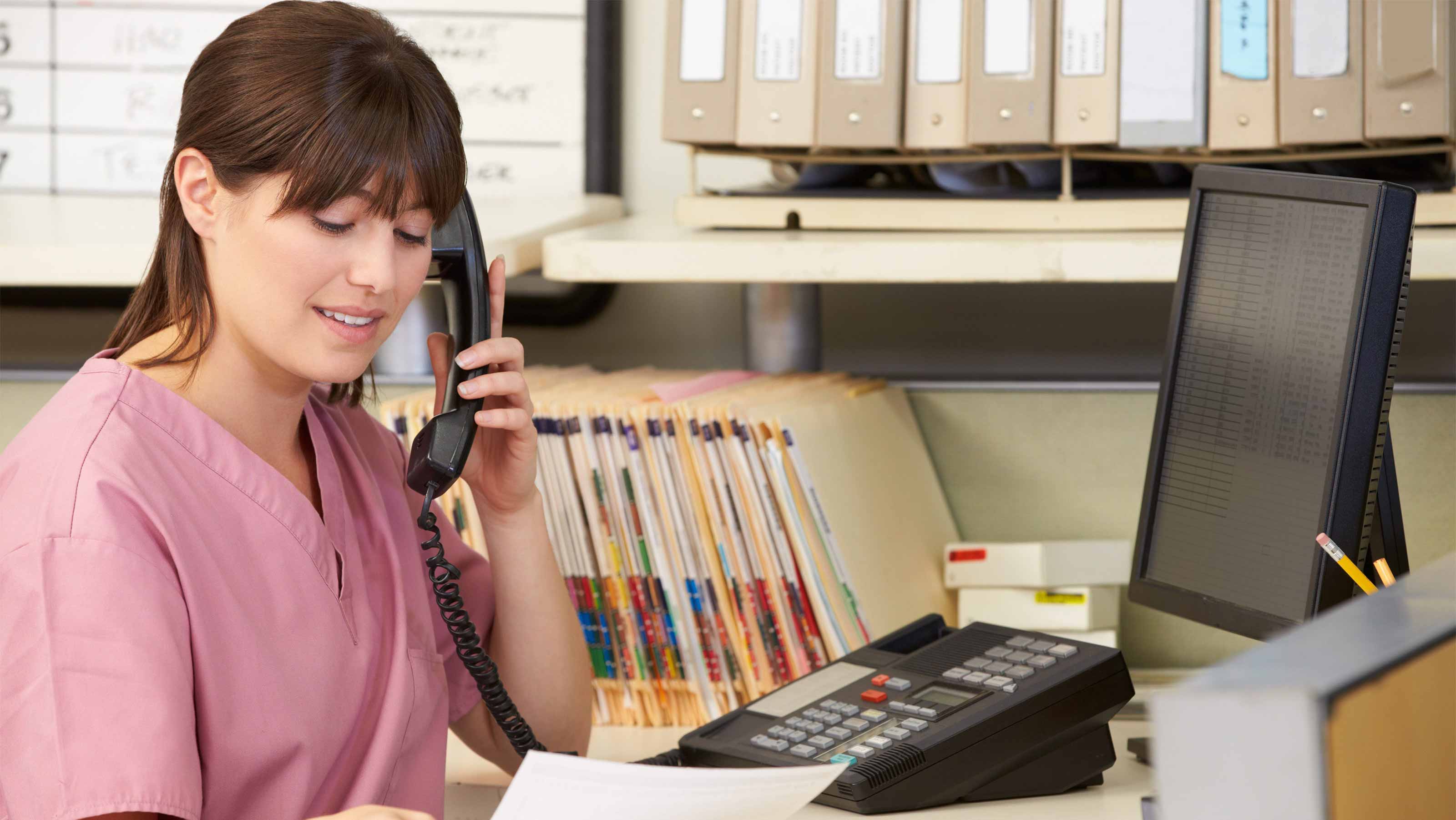 Typical career paths for Health Care Administration students are:
Admitting Clerk
Insurance Reimbursement Specialist
Medical Billing Specialist
Medical Records Clerk
Medical Office Assistant
Medical Secretary
Medical Administrative Assistant
Medical Office Coordinator
Physician's Office Assistant
Why Health Care Administration is a Rewarding Career Choice:
Job Stability: This is the fastest growing industry in the U.S. with the aging of the entire population.
High Demand: The Occupational Outlook Handbook, predicts a Faster than average growth rate for this occupation- approximately 34% increase through 2018 (US Bureau of Labor Statistics). The healthcare industry will continue to expand and diversify, requiring administrators to help ensure smooth business operations.
Competitive Salary: The starting salary is attractive with great growth potential.
Rewarding Experience: Enjoy the gratification of helping those in need.
Prestige: Become a member of the distinguished healthcare industry.
Where the Classroom Meets the Workplace:
Mandl School, The College of Allied Health is located in the heart of New York City. Our Midtown campus is close to public transportation making it easy for you to balance going to work and continuing to further your education. Our Health Care Administration program offers:
Skills-focused program that helps you to acquire the skill-sets to work as a Health Care Office Administrator. Mandl School believes in giving our students the hands on experience they need to succeed in their future work environment. The Health Care Administration program requires an externship before graduation. The externship is a non-paid position where students work with the externship coordinator to place them in a live professional environment where the student will receive hands on training. Mandl has strong partnerships in the New York City medical community that gives our students this unique opportunity.
Dedicated instructors and new technology to help you practice classroom skills. The ability to learn the skills used in theory and practice of CPT (procedure codes), ICD-10 (diagnoses codes), and HCPCS codes for hospital billing
Skills-focused program that helps you to acquire the skill-sets to work as a Health Care Office Administrator.
Dedicated instructors and new technology to help you practice classroom skills.
The ability to learn the skills used in theory and practice of CPT (procedure codes), ICD-10 (diagnoses codes), and HCPCS codes for hospital billing
The Opportunities are Endless
Receiving a professional associates degree in healthcare administration allows you to work in a number of settings:
Hospitals and Health Systems management
Medical groups
Pharmaceutical and biotechnology companies
Care management organizations
Health information technology firms
Supply chain companies
Multi-practice clinics
Private, Specialized Health Clinics
Medical Laboratories
Diagnostic Imaging Firms
Nursing Homes
Geriatric Care Facilities
Medical Records Offices
Insurance Companies