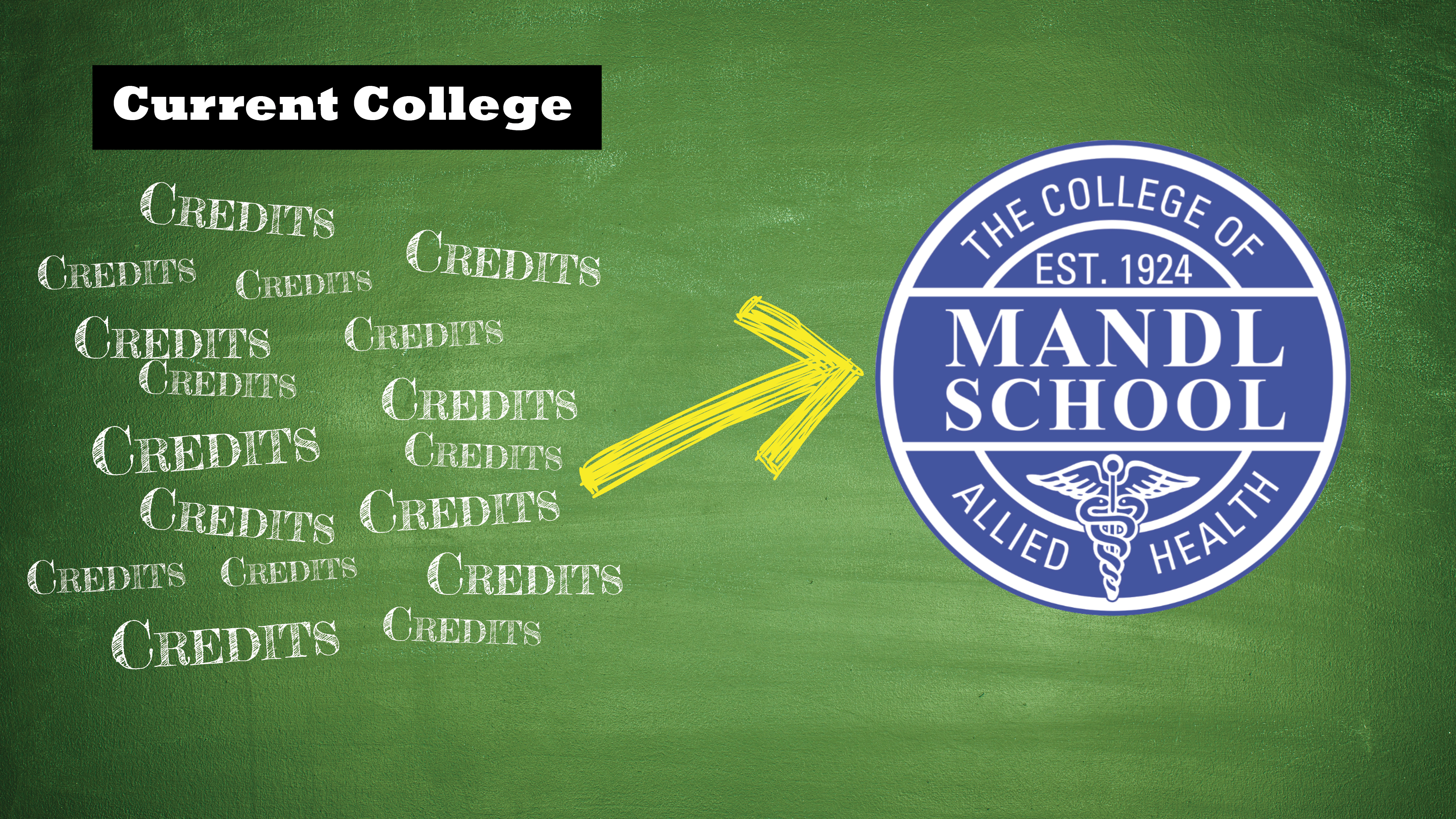 Transfer Credit from Accredited Institutions
Are you looking for an Allied Health school in New York that will accept your transfer credit? At Mandl School, The College of Allied Health, transfer credits will be considered for coursework completed at accredited postsecondary institutions with a minimum grade of C, provided the level and the content are substantially equivalent to that offered at Mandl.
Transfer credit will be awarded only for those courses applicable to a specific degree or medical certificate program.
Which Colleges Have Transferrable Credit?
Requests for transfer credit will be considered from other institutions accredited by:
An agency recognized by the United States Department of Education (USDE)
Council for Higher Education Accreditation (CHEA)
Will My Credits Transfer to Another College?
Each institution of higher education is responsible for determining its own policies and practices with regard to the transfer and award of credit. Mandl does consider credits from other postsecondary institutions that are accredited by recognized US Department of Education bodies. Mandl students who are looking to transfer credit must realize that it is always up to the receiving institution to make the final determination regarding acceptance of transfer credits; therefore, Mandl recommends that its students consult in advance with the receiving institution to determine how credit will be evaluated and accepted. Currently, Mandl has articulation agreements with several New York schools, including:
St. Joseph's College
Berkeley College
College of Westchester
Metropolitan College
Monroe College
Western Governors University
Please Contact The Office of Academic Affairs 212-247-3434 for more information on transfer credit and/or articulation agreements.