Interested in a Healthcare Career? Overall, the Bureau of Labor Statistics expects 5 million new jobs in the sector through 2022. January 2021 is the best time to start at Mandl.
Why? Because NYC needs Healthcare Workers now. There are more opportunities in the medical industry than ever before and Mandl School can help you get started right away. Call 212-247-3434 today to learn more. We will answer all questions about class schedules, career services, program requirements, Financial Aid and our many programs including:
HEALTHCARE CAREER DEGREES
Our programs prepare you for career building internships, license exams, career placement and more.  Doctors and Dentists need Medical and Dental Assistants, hospitals require Respiratory Therapists, labs are looking for Health Care Administrators, and there is a growing demand for Diagnostic Medical Sonographers, and Surgical Technologists. These positions are part of a healthcare team focused on overall wellness and disease treatment and prevention. Our January 2021 class is going to be a fantastic opportunity for you to begin the new year right and quickly get you started on a growing career track. Call today or fill out a short form and we'll get right back to you!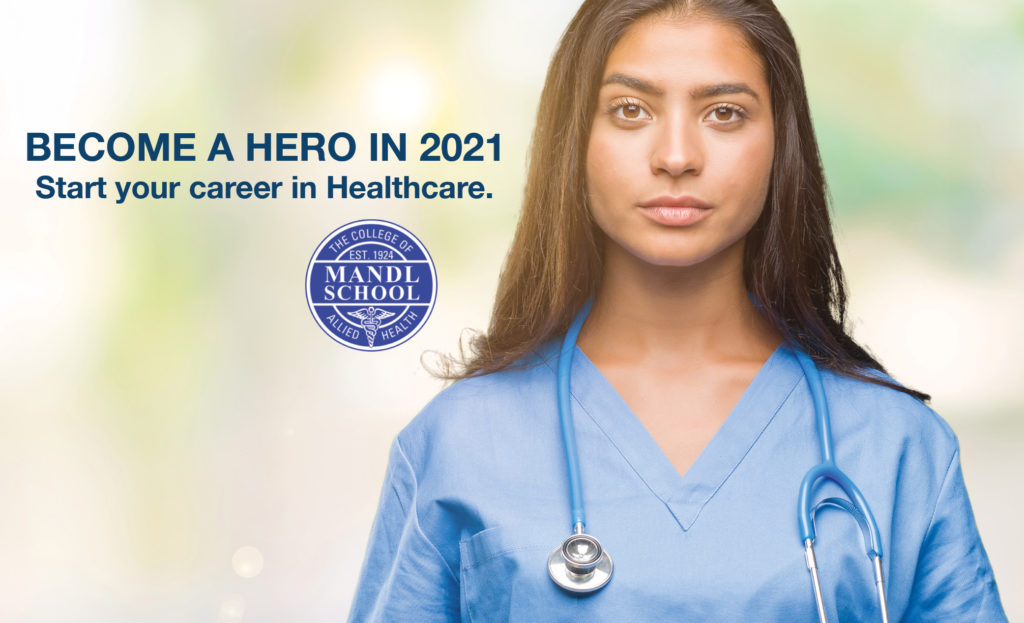 VITAL CAREERS START AT MANDL! 
You don't need to be a physician to have a high paying job in the healthcare field. Non-physicians fill some of the highest paid jobs in the healthcare industry! Now is challenging time in all of our lives yet one filled with great opportunities for those like you who want to work for it. The entire Mandl staff is working hard everyday to ensure you have the best health care education and career services assistance in NYC. Classes are starting – contact us today!